Women as actors in the protection of the environment and ecological citizen in the light of the Encyclical Laudato Si'
Published on March 31, 2019
---
On the occasion of the closing of the month of March 2019 organized by the Catholic women of the Parish of Saint John Paul II, in collaboration with the Missionary Center "LAUDATO SI" on Environmental Protection and Ecological Citizen, several interventions were developed jointly in relation to the international theme "Think fairly, build intelligently, innovate for change" and that of the LINDONGE Center "Catholic Christian Women in the present context of our country".

This activity was attended by the Catholic Women of the above-mentioned Parish and the LAUDATO SI Center was represented by the Director, Mrs NKOY MPUTU BOOTO Odile and her Deputy, Father GBAMA Boniface.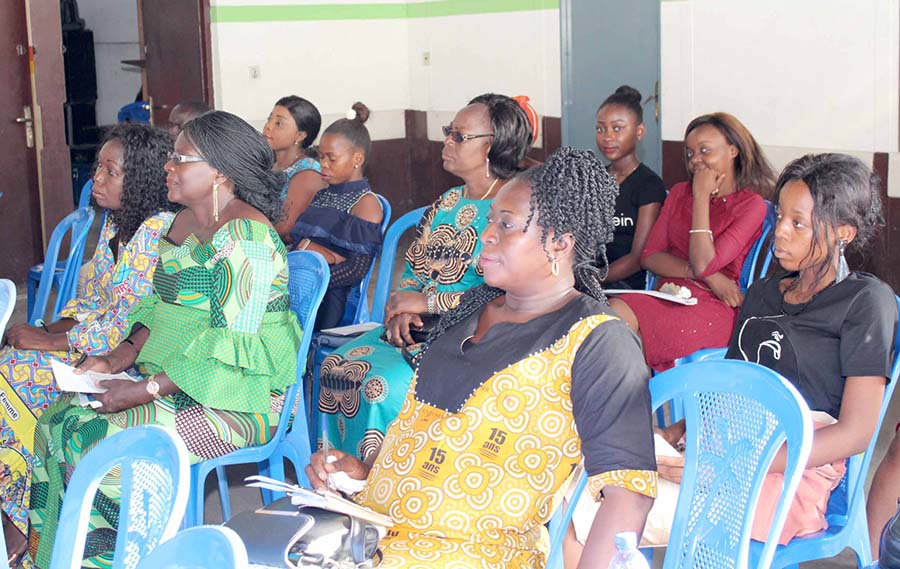 The presentation of the Director of the Center focused on the 3rd part of the international theme as entitled above and was stimulated by the Holy Father's thought on the concept of integral ecology, developed in the LAUDATO SI Encyclical and which emphasizes the globalizing nature of this issue which does not only concern the protection of nature.
It considers the whole earth as our "Common House", from which we must safeguard and protect it for fear that it will completely degrade until it becomes an unbearable and uninhabitable place for us humans and all other creatures.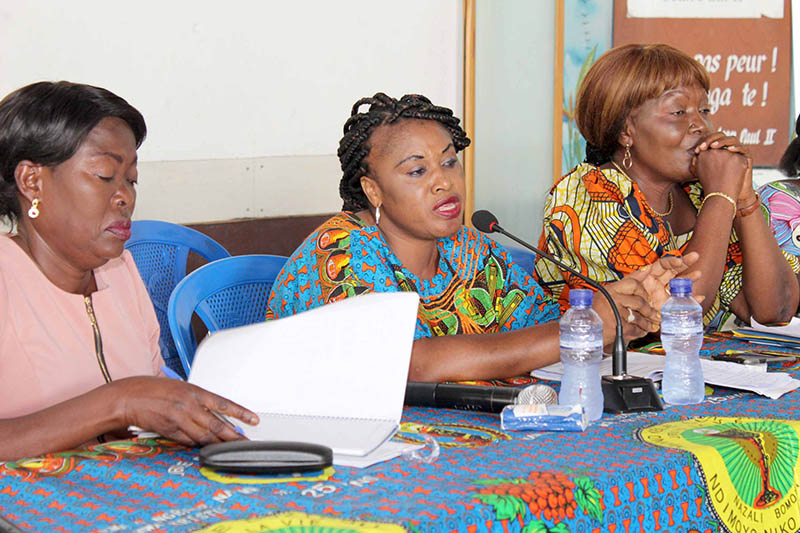 By demonstrating what is happening in the Common House and the role that women must play to protect their environment, the Director of the center urged the participants to:
Become aware of their role to play in the same way as man in the face of the major problems identified in our Common House;
Participate in decision-making at all levels for the emergence of policies and the mobilization of the resources required to combat all forms of degradation;
Take responsibility at all levels: (families, communities, professional circles, Nations) for the development of solutions to the problems identified;

Integrate environmental education into families, communities, churches, workplaces, schools, with women as major actors;

Participate as a woman in general and as a Catholic woman in particular in the development and deployment of ecological pastoral care;

Participate in the implementation of actions at all levels for the protection of the environment and ecological citizen through the "use of small green actions on a daily basis".

The Catholic Women of the Parish of St. John Paul II have thus made a commitment to mobilize themselves to be active in the protection of their immediate environment in the light of the orientations of the LAUDATO SI Encyclical. Through the implementation of small "green" actions on a daily basis, they have committed themselves to contribute to the emergence of an ecological pastoral care within the Parish of St. John Paul II.

Kinshasa, 31st March 2019
Mrs NKOY MPUTU BOOTO Odile
Director